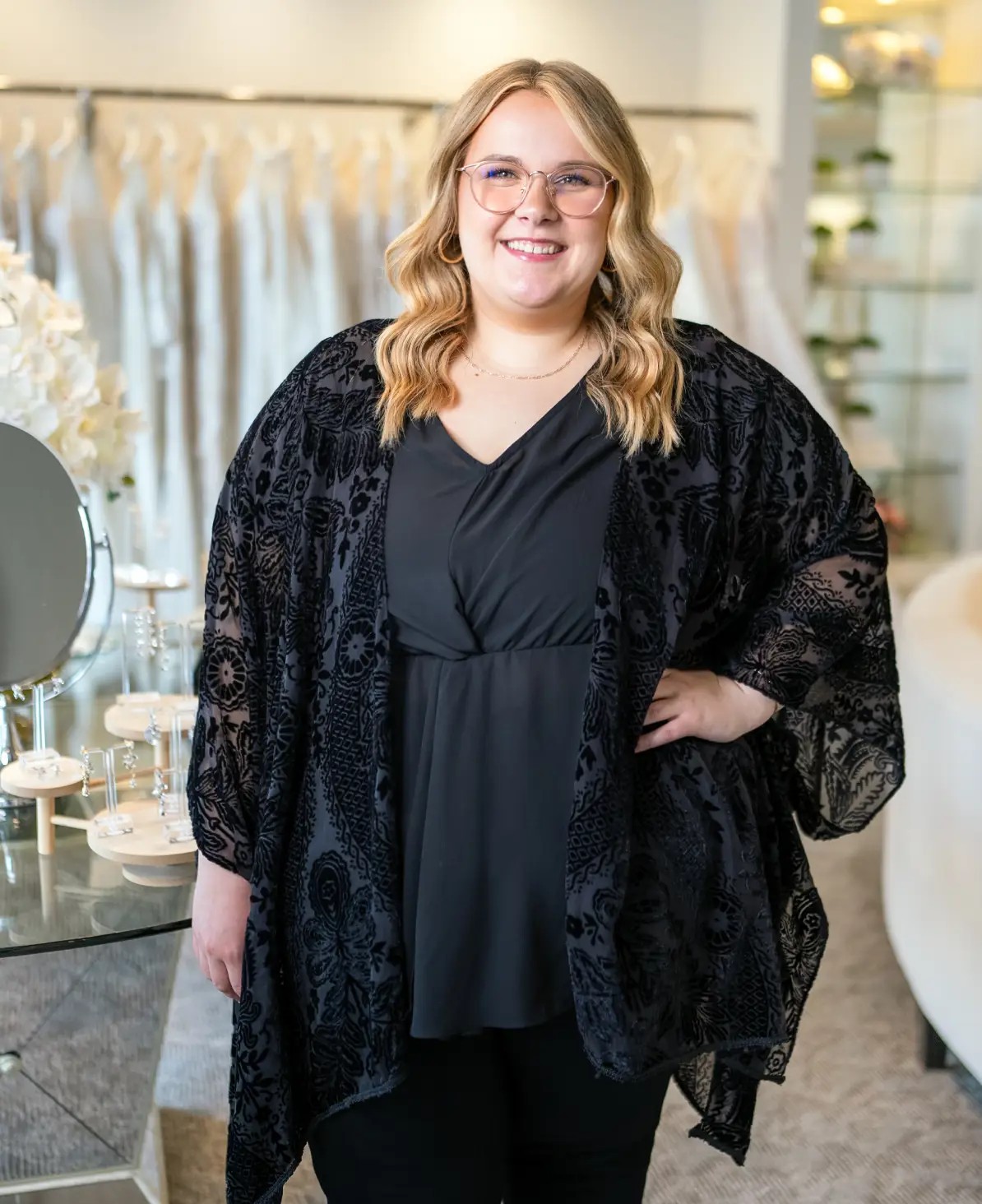 Mel
Stylist
As long as I can remember, I've always loved fashion.
I love how it inspires and empowers. A good outfit can change your entire mood. Give me a black blazer and a pair of booties and I'm ready to take on anything! My love of women empowerment and how fashion can make women feel is ultimately what led me to the bridal industry. My journey started over five years ago at a shop in La Crosse, WI. I'm new to the Milwaukee area and so excited to be a part of the White Dress team!
My favorite part about being a stylist is that every day, every appointment is so different. I love meeting each of our brides and being a part of their unique yes moment! There's something so special about the connection and bond a stylist makes with their bride.
I am ALWAYS down for some caffeine! I love a good french vanilla latte or even a peach green tea.
When I'm not at the boutique, you can find me reading a book, enjoying a Bucks game, or sipping a glass of wine with friends!