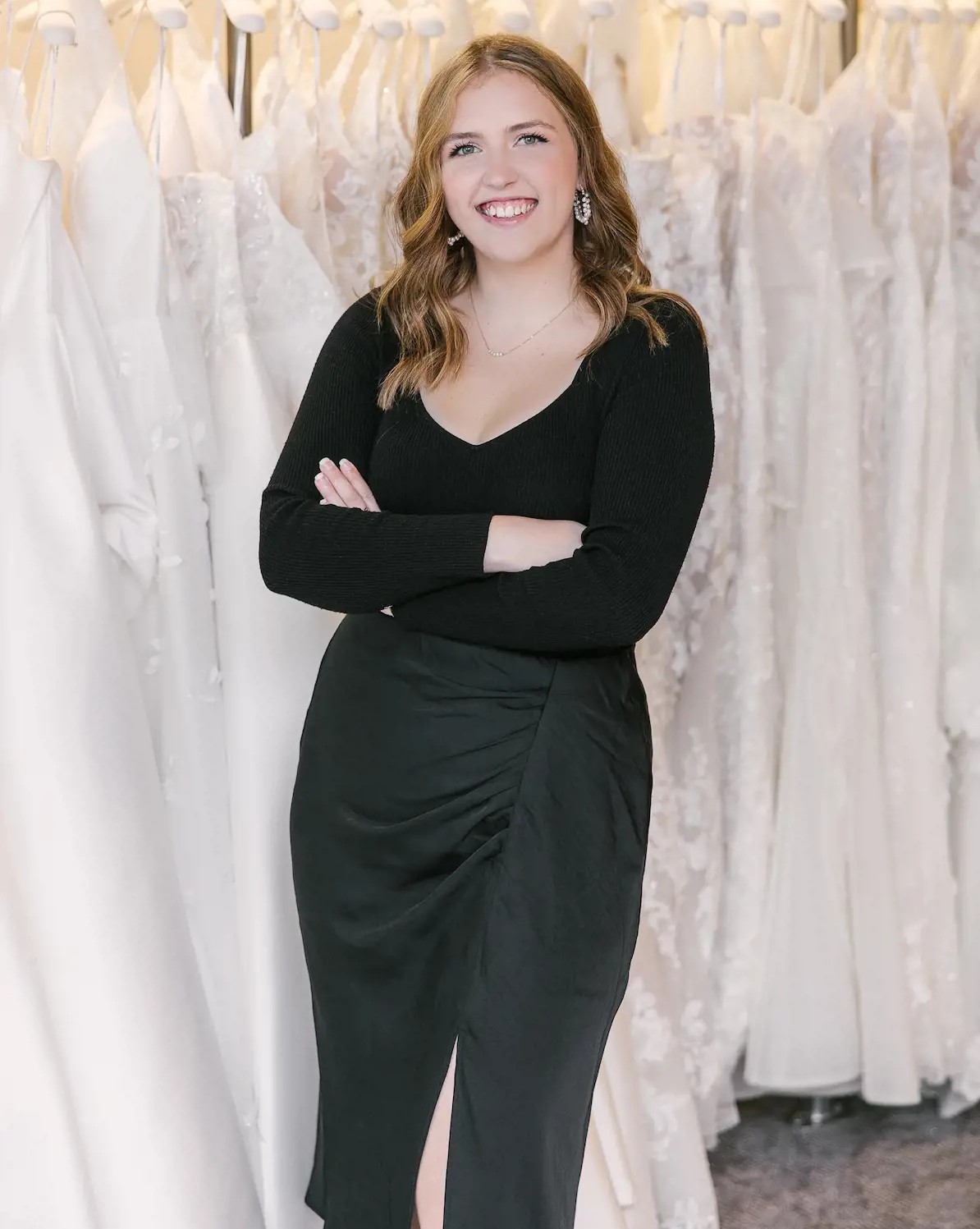 Alyssa joined our team a year ago as a part-time team member on the weekends, and joined our full time team in October of 2021.
She really enjoys being a part of so many brides' happy moments of "Yes". This is such a magical time, whether it's finding their dream dress or adding the finishing touches to their bridal look.
When Alyssa isn't at White Dress she is leading youth and women's groups at her church, as well as singing on their worship team. She is the queen of Target runs with Starbucks in hand!