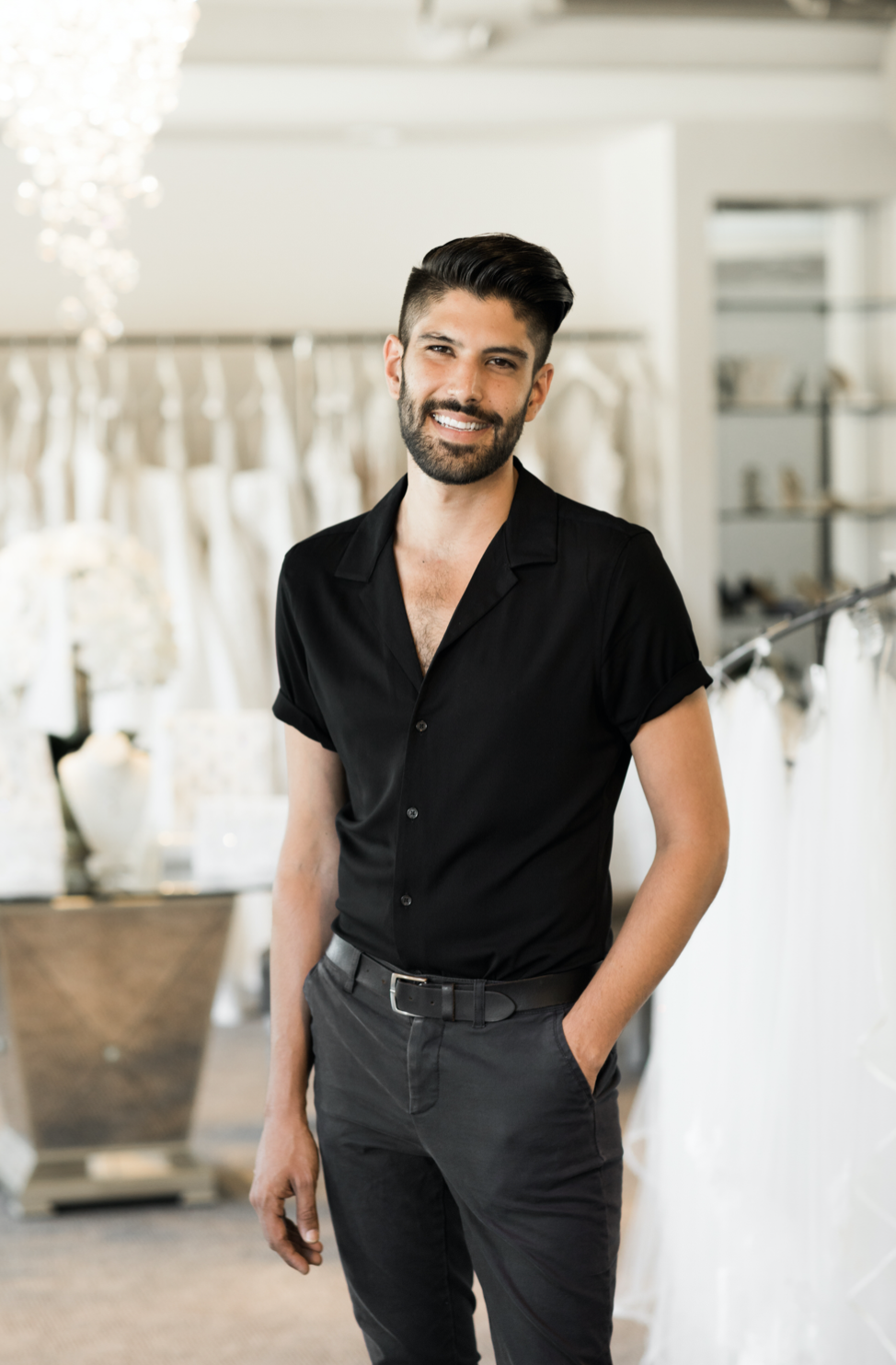 Jimmy
SENIOR MASTER STYLIST
Jimmy joins White Dress with over 6 years of experience in specialty bridal and brings a great wealth of fun and knowledge to his role as Senior Master Stylist.
Jimmy says "I love working with brides because I have a knack for helping them feel beautiful in what they love and what they may not have expected to love! My best advice is to not overthink it and trust your gut – we got you!"
When he's not helping brides find their dress, he enjoys drinking iced coffee and running!